About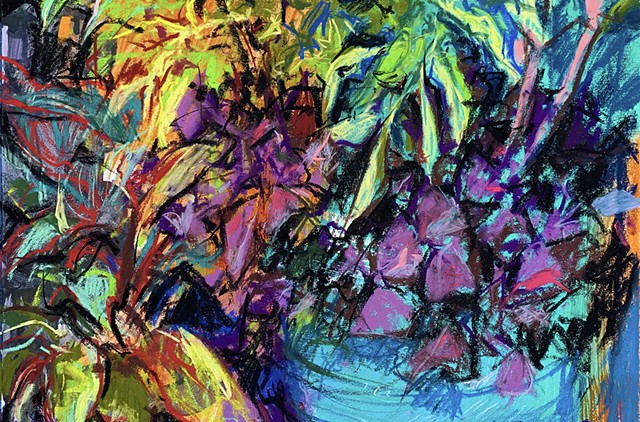 Craig Martin is a practicing artist, illustrator, mural painter, actor, presenter, and podcaster (ART TAP, @ArtTapPodcast). He has exhibited regionally and received the Individual Artist Program grant from the Indiana Arts Commission in 2012.
Martin has created hand-drawn poster illustrations to accompany season productions at Civic Theatre of Greater Lafayette in Lafayette, Indiana and the Swift Creek Mill Theatre in Richmond, Virginia. His work has also been included in the Purdue Alumnus magazine.
Martin has completed seven public mural commissions in the Lafayette-West Lafayette, IN area:
• Bennett's Greenhouse – Lafayette 2019
• "Coneflower" – Jiffy Lube, Lafayette 2018
• "Send" - West Lafayette Post Office 2015
• Happy Hollow Pool – West Lafayette 2013
• West Lafayette Public Library 2012
• Loeb Stadium – Lafayette 2012
• "Mythic Wabash" – River Road, West Lafayette 2010
And a mural called "Blue Rose Junction" at Handel's Ice Cream in Fishers, Indiana (2018), sponsored by the City of Fishers and the Fishers Arts Council.
He was a founding member and Chair of the West Lafayette Public Arts Team, working with artists, designers, city representatives, and property owners to bring public art to the city.
He has also designed and painted a number of sets for high school and local theatre stage productions and has acted in more than 12 productions at Civic Theatre of Greater Lafayette and Purdue Theatre.
Until the COVID-19 pandemic, Martin presented a weekly podcast of conversations on the arts and culture called ART TAP, focusing on personalities, influences, and passions. After the plague has subsided, he hopes to return to the discussions. Episodes are available at arttappodcast.blogspot.com and on iTunes at itunes.apple.com/us/podcast/art-tap/id1…. Updates are available @ArtTapPodcast on Facebook, Twitter, and Instagram.
Martin served as director of Purdue University Galleries in West Lafayette, Indiana and coordinator of the Wright State University Galleries in Dayton, Ohio. In both instances, he presented exhibitions of national and international contemporary artists as well as inventive outreach programming for the regional K-12 education community.
Martin obtained a Master of Fine Arts degree in printmaking and drawing from Illinois State University, Normal, Illinois and a Bachelor of Fine Arts degree from Miami University, Oxford, Ohio.